Evening it's Rich, In our second blog post I am going to run down who we are, how and why we started Brass Comet and covering what we've done since the decision to set up a company until now.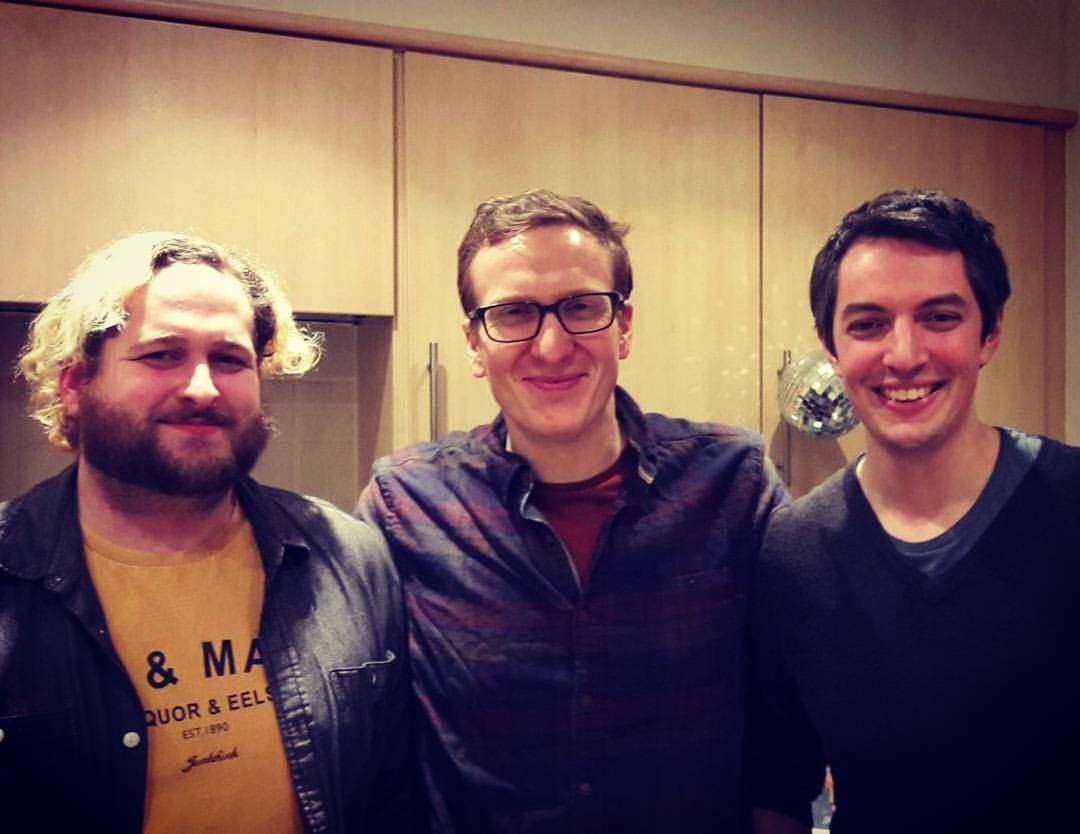 Brass Comet is a friendship that spans the decade and consists of curly hair and big noses. Myself and Tom went to secondary school together in Shrewsbury where he learnt things and I didn't, we grew up playing computer games and card games together over the years. Matt, I knew separately through other friend groups but when Tom moved down to Woking close to where Matt lives and we all started to socialise together they then became friends and began to work together at a web development company. Fast forward some years and with the web and marketing knowledge between the three of us we were starting to find some demand from people we know to help them and others they know with their web needs, at this point we decided that we could go further than just helping the people we know and set up a web design company to help growing businesses with their online profile.
Due to the website and digital marketing world being so huge it's hard for someone running a business to be up to date and understand all the technology that is out there, we pride ourselves on being transparent both with our advice and our pricing. It's infuriating to us when people are being sold products that are of an inferior quality, one example of this is there are still people selling websites out there that are not mobile optimised and in today's web climate with over half of all website views being on mobile devices it's unacceptable to offer a desktop only site to a business as a good product. We want to set up a company that people can trust on our advice and services, we will always be straight with you and make sure you're happy with what we're providing you to help your business grow.
From that decision to take our help on websites and online presence to a wider audience we decided (made Matt decide) our name, registered our company and built our first site, which was not actually ours. We set up christmastreefestival.org a quite simple site designed for a Christmas Tree Festival that takes place at a beautiful church in Shrewsbury, the site is still live even though the specific information was for the festival of 2016, we will be looking to update the site once they have confirmed this coming festival. Once this site was complete we then got round to setting up our own site (which we have recently revamped since) and began to acquire more jobs through word of mouth and promoting through social media.
We have now produced several sites (see our portfolio) both static and ecommerce, and we have collaborated on more to assist people with some aspects of their current sites that they wanted to improve. As a testament to our wish to actually help people we set up an evening where people on social media could ask us questions about anything to do with the web and also about small fixes or issues with their current site which we looked to resolve within the confines of what access we had to work with. The evening was a great success and we look to do another shortly in the future.
We like to try and build our sites with something a bit different that your standard website builder can not, for one of our sites big daisy kiss we built a custom landing page that fits a resizing screen. For another of our sites Charlotte Clark Designer Maker we build a 'mug builder' where the shopper can choose different mug sizes and designs and see the image update live to show the options they have selected.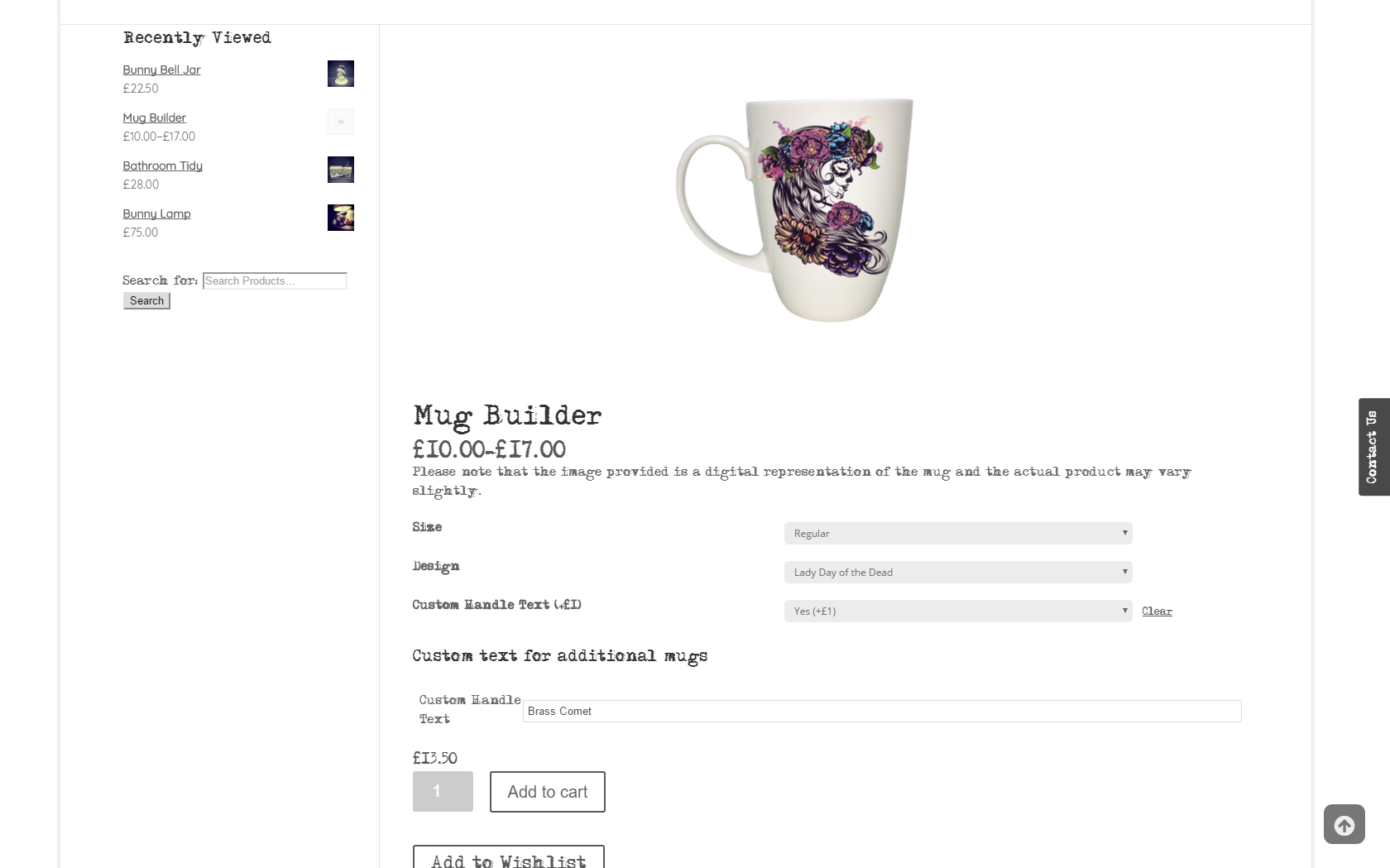 We have a guide to our pricing on the site, but if you would like a more personalised quote just get in touch, and we can help bring a professional build to your businesses site and help convert your ideas into reality.