Welcome & New Site Launch
Hello! Welcome and thank you for visiting our brand new website! We are really proud and excited to show the work that has gone into creating it. We'd also like to share with you a bit about us, our business and what we have planned for the future.
We have been using a little extra time here and there to work on our own website. We wanted to show off what we have accomplished and what we can achieve for our customers. See a side-by-side comparison: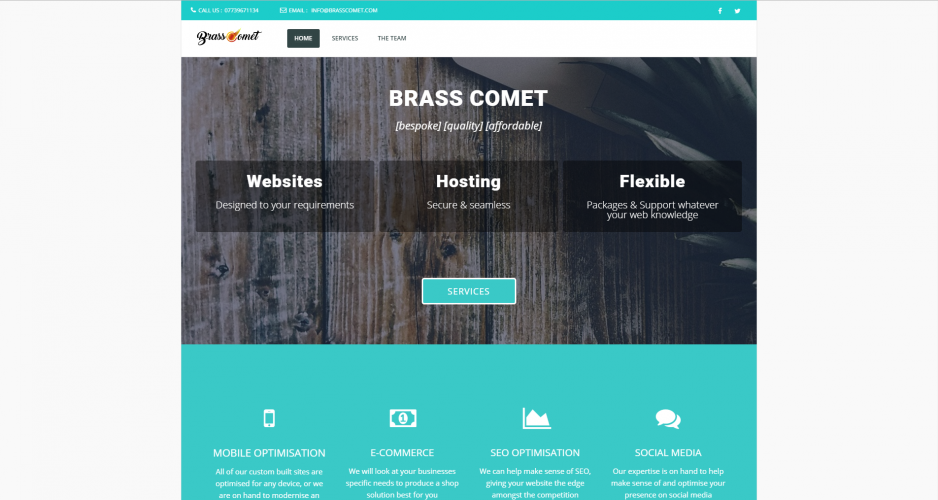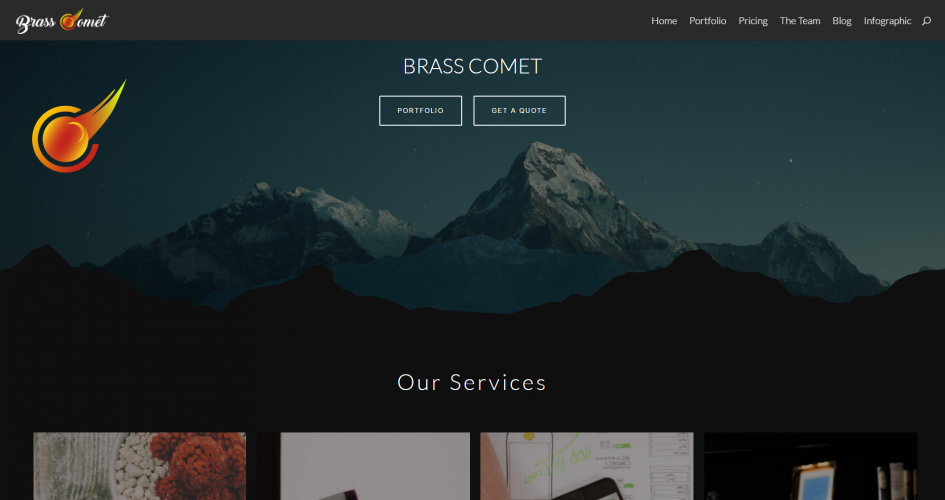 (we think it's a big improvement)
Brass Comet is 3 friends with a passion for web design and web development. We have worked together to create websites for some really cool businesses. Visit the portfolio to see some examples (and why not check out the websites while you're there). Each example in the portfolio gives some details about the custom work that went into the build and screenshots of the site itself. For each site we work with the client to realise any specific design or functionality they need (such as Charlotte's Mug Builder or Big Daisy Kiss's landing page) to help get the most out of their online presence.
We love working with local businesses because we think selling products through your own website has big advantages for some people (see our infographic here) but the prospect of setting up your own website can be daunting at first. That's where we come in to provide a friendly and affordable service managing you through the process and getting a great looking site customised for your business at the end.
We like to be upfront about our pricing and how much things are going to cost so we published a pricing guide to help you make informed choices. Some prices vary project to project but we have tried to be as accurate as possible. Please get in touch if you want a specific quote for your requirements.
Check back soon for some more blog updates. We are planning on releasing a series on web building topics that may be of interest to you. If you have any suggestions of what you want to hear about please leave a comment! Follow us on facebook and instagram for updates!
Thanks for reading,
Matt